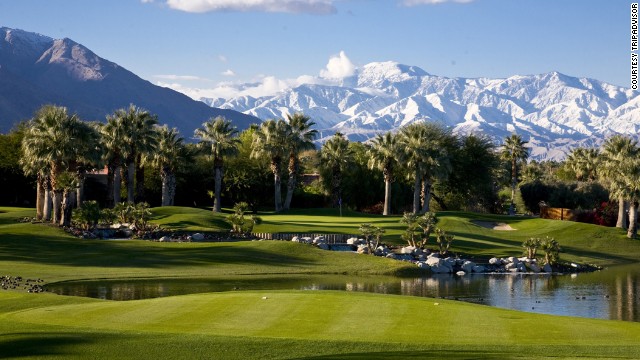 With more than 200 golf courses, 50,000 pools and a desert oasis of outlet shopping nearby, Palm Springs, California, tops TripAdvisor's index for vacation rental value. About $1,250 will get you a week's rental and a few extras. Just be prepared for temperatures topping 100˚ Fahrenheit.
---
(CNN) — Move over hotels; vacation rentals are the place to be for summer value.
A two-bedroom rental property often costs less than a hotel room, while allowing guests some familiar comforts of home, such as a living room and full-size kitchen.
TripAdvisor's vacation rental TripIndex rates the value of renting a home during the summer at 15 popular U.S. vacation destinations.
The best value on the list is a scorcher: Palm Springs, California. If you can endure the desert heat — 105 degrees is average for summer — you'll find cool prices.
For $1,250 on average, a family of four can stay for a week in a vacation rental, pay for basic groceries, one dinner at a restaurant and a one-day bike rental. Be sure to book a place with a pool.
The index looks at the average cost of this package at 15 destinations using more than 4,000 rental listings on TripAdvisor.
Of the 15 locations, Martha's Vineyard, Massachusetts, comes in last at $3,600.
However, the second most expensive spot of La Jolla, California, prices out at $1,000 less. The San Diego weather, beautiful beaches and family friendly activities offer a great West Coast beach experience.
With California destinations on both ends of the list, four spots in Florida and a handful of other states, families looking for vacation rentals have plenty of choices this summer.
Click through the gallery above to see TripAdvisor's ranking of 15 top spots.