August 19, 2021
Case of February 28: Çetin Doğan was arrested
An arrest warrant has been issued against 14 defendants whose convictions were handed down during the trial on February 28.
Following the Supreme Court of Appeal's decision to approve the February 28 case, the execution process for 14 defendants began with the finalization of the verdict sent to the prosecutor's office for execution.
The application for a stay of execution, based on the age and state of health of the defendants convicted of the crime of "attempted coup", was also rejected.
Arrest warrants have been issued against 14 defendants, including the retired Deputy Chief of Staff General Çevik Bir (82) and the Chief of the General Staff of Operations, the retired General Çetin Doğan (81).
After the incarceration of the accused, if it is determined that their health conditions are unsuitable, executions can be postponed.
The suspects for whom arrest warrants have been issued are:
Ahmet Çörekçi, Aydan Erol, Cevat Temel Özkaynak, Çetin Doğan, Çetin Saner, Çevik Bir, Erol Özkasnak, Fevzi Türkeri, Hakkı Kılınç, İdris Koralp, ılhan Kılıçural Türançural
ÇETİN DOĞAN: WE ARE WHERE THE WORD ENDS
Bodrum district of Muğla Retired General Çetin Doğan, who left his home in Cumhuriyet Mahallesi accompanied by his bodyguards, went to the Bodrum courthouse in Bitez Mahallesi.
We saw that Doğan entered through the front door of the courthouse, accompanied by his bodyguards.
Dogan, who reportedly gave his statement to the prosecutor, said in a statement that he had left the courthouse: "We're at the end of the line. Everything is clear. Of course, this will end. I think it's a shame. "
Çetin Doğan was taken to hospital by the police for a check-up.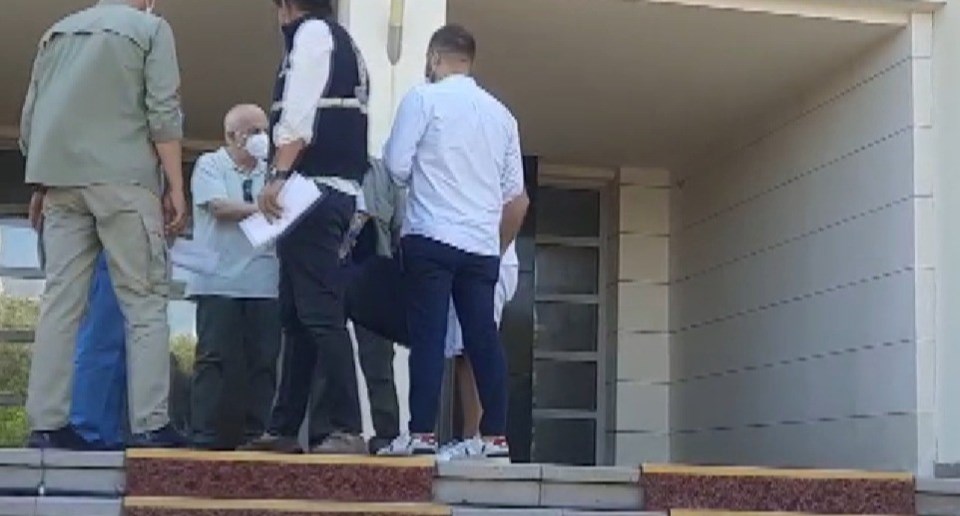 ÇETİN DOĞAN HAS BEEN ARRESTED
According to information from İhlas News Agency (İHA), Çetin Doğan, one of the 14 people sentenced to life imprisonment, was arrested and sent to the closed prison in Muğla.
14 REQUESTED TO DELETE THE NAME CLASSIFICATION
According to news from the Anadolu Agency (AA); Ankara's 5th High Criminal Court sent a letter to the General Staff and the Ministry of National Defense demanding that retired generals whose convictions have been handed down be demoted.
In the court letter, according to the finalized decision, it was requested that the necessary measures be taken in accordance with Articles 30 and 31 of Military Penal Code No. 1632.
Article 30 of the Military Penal Code regulates the "penalty of dismissal of the Turkish armed forces" in the event of the conviction of military personnel.
In article 31 of the law, the nature of the expulsion penalty from the Turkish armed forces is defined as "the dismissal of the convicted person from the armed forces". This penalty entails the loss of military ranks and the civil service without the need for any additional provision.
Download the NTV application, be informed of developments