August 18, 2021
Evacuation of more than 200 Turkish citizens in Afghanistan
Efforts to evacuate Turkish citizens in Afghanistan continue.
More than 200 Turkish citizens waiting in the security zone of Kabul International Airport left Kabul International Airport with the A400 M transport plane, described as a "flying fortress".
TURKISH CITIZENS EXPLAIN THE PROCESS THEY LIVE
While it was said that the evacuation works of Turkish citizens in the country were continuing, Turkish citizens who were brought from downtown Kabul to the airport security zone and awaiting transfer were explained the process they followed and the latest situation in Kabul.
Stating that he was from Hatay 3 years ago, Turkish citizen Nakimola Çolak said he worked as a translator in the Turkish armed forces. Çolak explained that they reached Kabul airport without any problem.
"EVERYTHING HAPPENED IN ONE DAY"
Another Turkish citizen, who said his name was Kadir and had worked in Kabul for 2 years, said he was in charge of maintaining and repairing security systems at the airport. from Kabul. The Turkish citizen said:
"Everything developed very quickly. The Taliban entered Kabul, it all happened in one day. We immediately reached our embassy and the foreign ministry. We are safe now and we hope to get on the plane. for our country. "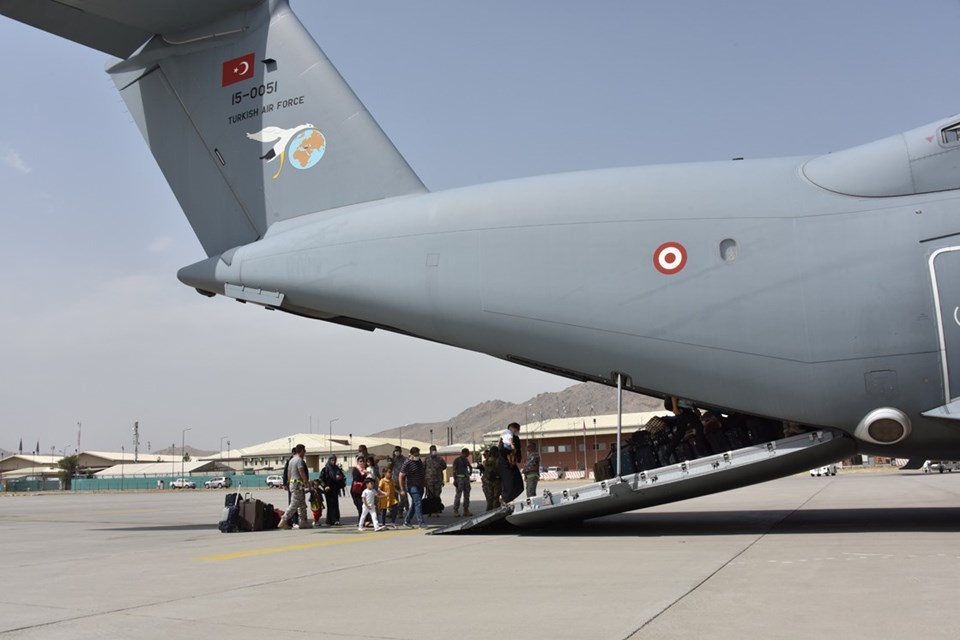 Ahmet Yılmaz, who has been working in Afghanistan for 8 years, thanked the Turkish soldier and said: "May Allah be pleased with our soldiers. They helped us. They included us in the evacuation program. We thank them.
Reverend Büyük said he was from Istanbul and they ran a flour factory in Herat. Stating that they could not go to Herat and stayed in a hotel in Kabul for a week, Büyük said: "We have to go back. God is great, we can come back in the future.
A citizen who said he got on the plane with his family said: "We thank the Turkish state very much".
VIDEO: ESCAPE CONGRESS AT KABUL AIRPORT
Download the NTV application, be informed of developments