June 27, 2021
Forest fire in Marmaris: those on the beach watched with fear
A forest fire broke out in the Marmaris district of Muğla. As the firefighters' response to the blaze, which rapidly developed under the influence of the wind, continued, those who entered the sea from the beaches watched the blaze with concern. Muğla Governor Orhan Tavlı said many crews responded to the blaze, but the wind hampered the extinguishing efforts.
Anadolu Agency – DHA
06/27/2021 – 12:10
Marmaris For unknown reasons, in the Pamucak forest area on the İçmeler highway. Fire production.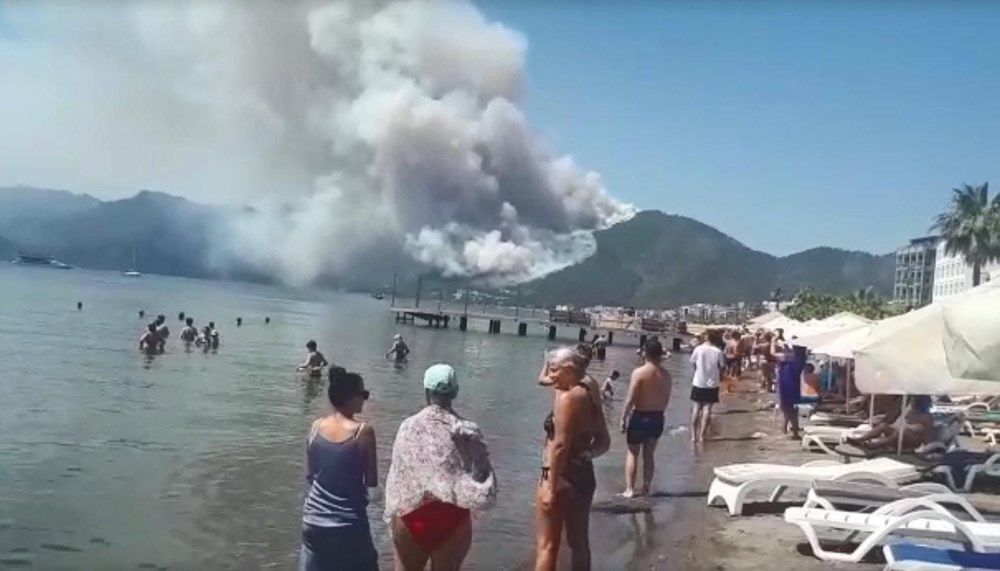 Following the fire notification, firefighters from Muğla Metropolitan Municipality and fire extinguisher teams affiliated to the Muğla Regional Forestry Directorate were dispatched to the area.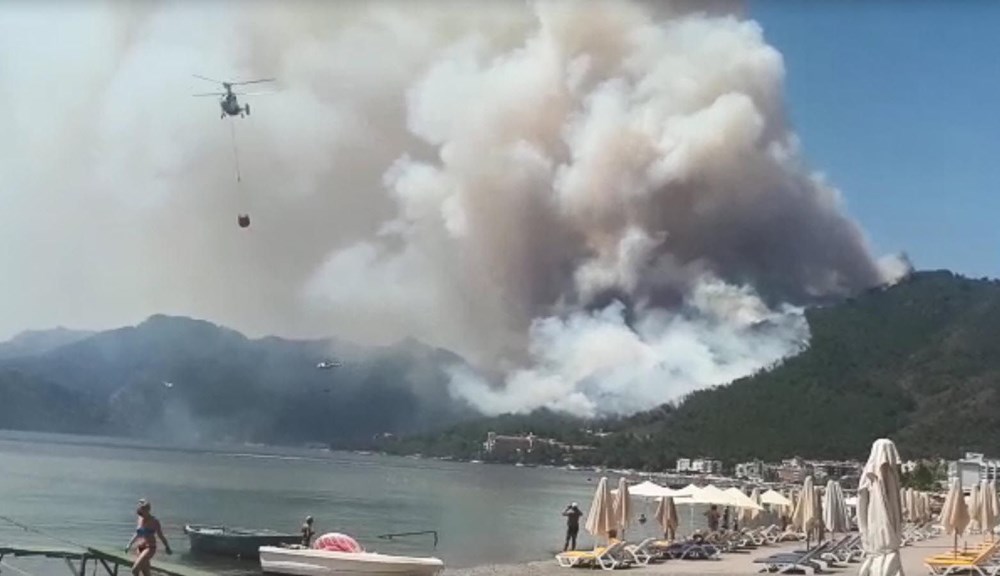 As the flames spread in a short time and increase its effect, teams affiliated with the Muğla Regional Forestry Directorate responded to the blaze from the ground and from the air.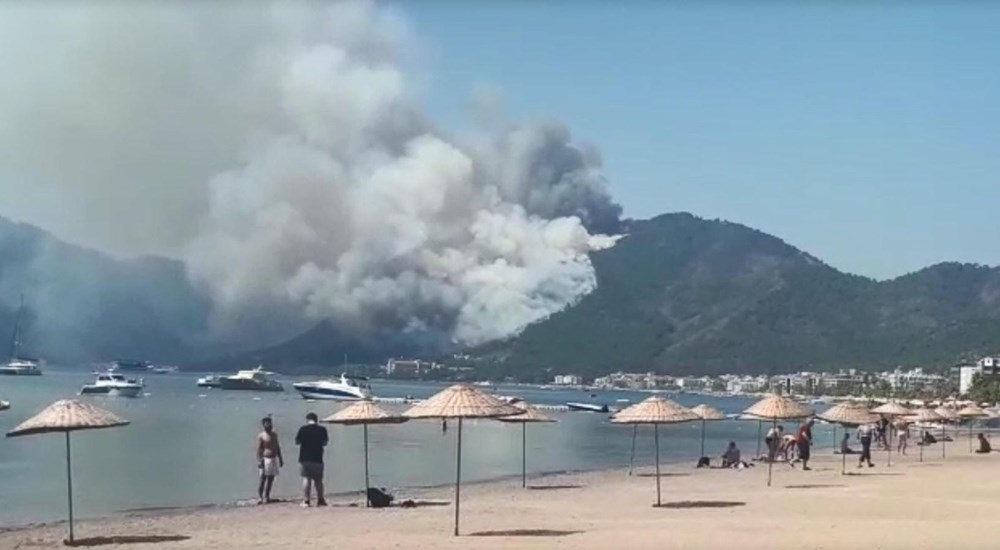 In addition to 4 helicopters within the corps of the Regional Forestry Directorate of Muğla, 2 helicopters from Izmir and Denizli, sprinklers, bulldozers, tankers and many forestry workers, as well as firefighting teams from Muğla Metropolitan Municipality also responded to the flames.
It was reported that the fire was close to the hotel area, did not pose a threat to the settlements and that extinguishing work was continuing.
"WORK TO COMBAT NEGATIVELY AFFECTED WIND"
Muğla Governor Orhan Tavlı said a large number of teams intervened in the blaze and attempted to control the flames. " mentionned.
Meanwhile, smoke, visible from all points, has formed a layer over the neighborhood. In addition to locals, local and foreign tourists on the beaches anxiously watch the extinction efforts.
Forest fire frames in Marmaris …