August 8, 2021
Forest fires continue at 6 points in 2 provinces
The fight against forest fires continues in 6 regions of 2 provinces of Turkey.
MUGLA
The air and ground response to 5 fires in Muğla continues. In the fire zone, 6 planes, 39 helicopters, numerous water sprinklers, construction equipment, fire trucks, tankers, TOMAs and vehicles belonging to various institutions are used.
More than a thousand foresters work in the region. A helicopter and a plane and 300 firefighters from Azerbaijan, 2 firefighting planes from Russia, one firefighting plane from Iran and 2 helicopters and 2 firefighting planes from Spain are supporting the efforts of fighting fires in the city.
Efforts are being made to control the fires. Efforts are being made to control forest fires at the Feslegen site in the Ören district of Milas.
Cooling work continues in the areas supported in the evacuated neighborhoods. In the region, 3 of the 4 Ukrainian helicopters with night combat capability carried out work in Milas district.
At first light of day, the intervention began with aerial vehicles. The fight against fires in the districts of Kavaklıdere and Menteşe continues. The fire, which broke out yesterday in the Yatağan Hacıveliler district, was intervened by air and ground teams.
The response to the forest fire in Seydikemer district continues. Efforts are also being made to extinguish the blaze which has been going on for about 11 days in Köyceğiz district.
AYDIN
Efforts to control the forest fire that spread from Yatağan district of Muğla to Çine Aydın district are continuing.
Air support is also being provided to extinguish the forest fire, which reached Akçaova de Çine district from Yatağan district and moved towards Yatağan district under the effect of the wind.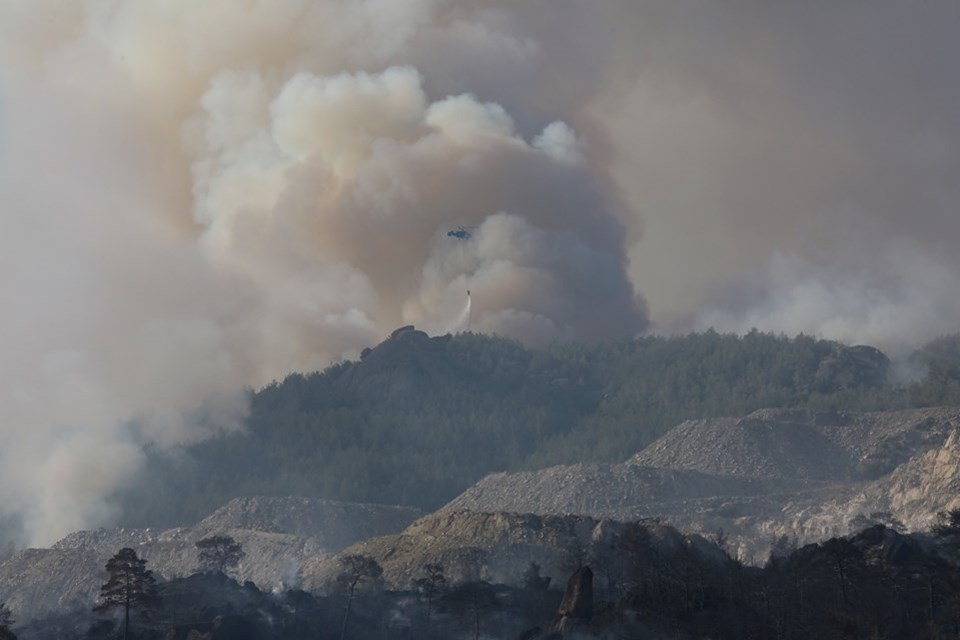 Aydin / Çine
The intervention of the teams of the Directorate of Forestry Operations and the Aydın Metropolitan Municipality in the face of the continuing fire on the steep terrain continues with difficulty. Citizen volunteers and a team of 200 people from the Special Hazards Research Service of the Ministry of Emergency Situations of Azerbaijan also contribute to the work.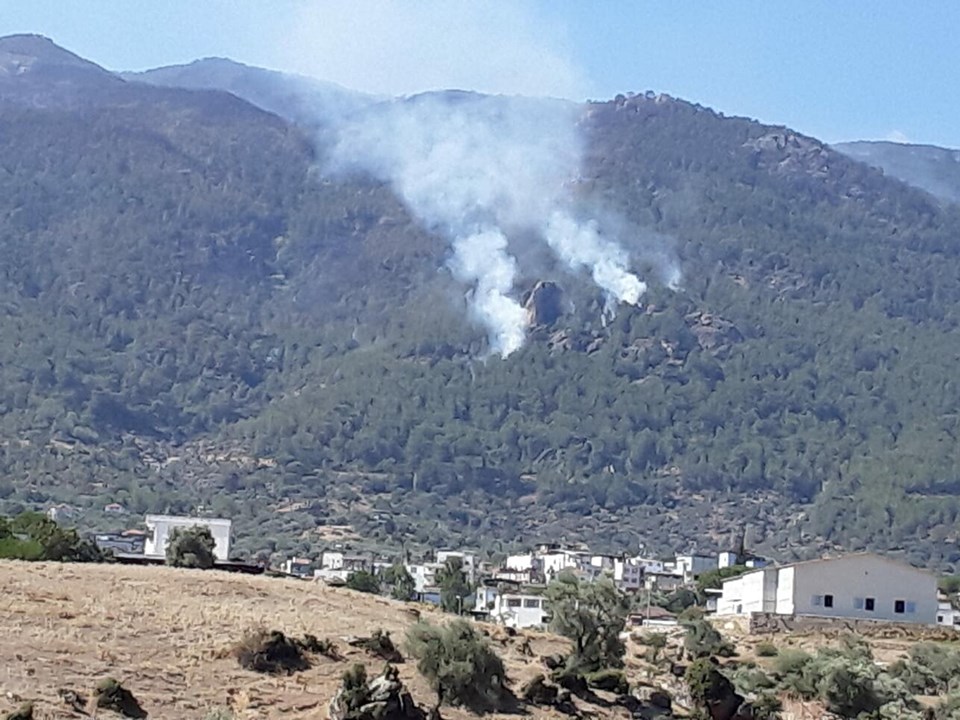 6 DISTRICTS WERE evacuated
A fire broke out in the region on Friday afternoon, August 6, 500 hectares of land were damaged, and parts of 6 neighborhoods were evacuated.
VIDEO: NIGHT-VISION HELICOPTERS IN ACTION
Download the NTV application, be informed of developments