August 27, 2021
Konya massacre-like accident: 6 dead
Like the massacre that took place in Konya, 6 people died in the accident.
The truck loaded with ammonium nitrate under the command of Ismail Y. crossed the opposite lane at kilometer 60 of the Konya-Aksaray highway and collided with the light commercial vehicle under the direction of Hacı Naspi Ocak.
A large number of firefighters, health teams and police were dispatched to the scene of the accident.
Fatma, Mesut, Asude, Fatih Ocak and Feyzanur Kafa, who were in the same vehicle as Hacı Naspi Ocak, lost their lives in the accident, while the truck driver and Nisa Nur Ocak in the light commercial vehicle were wounded.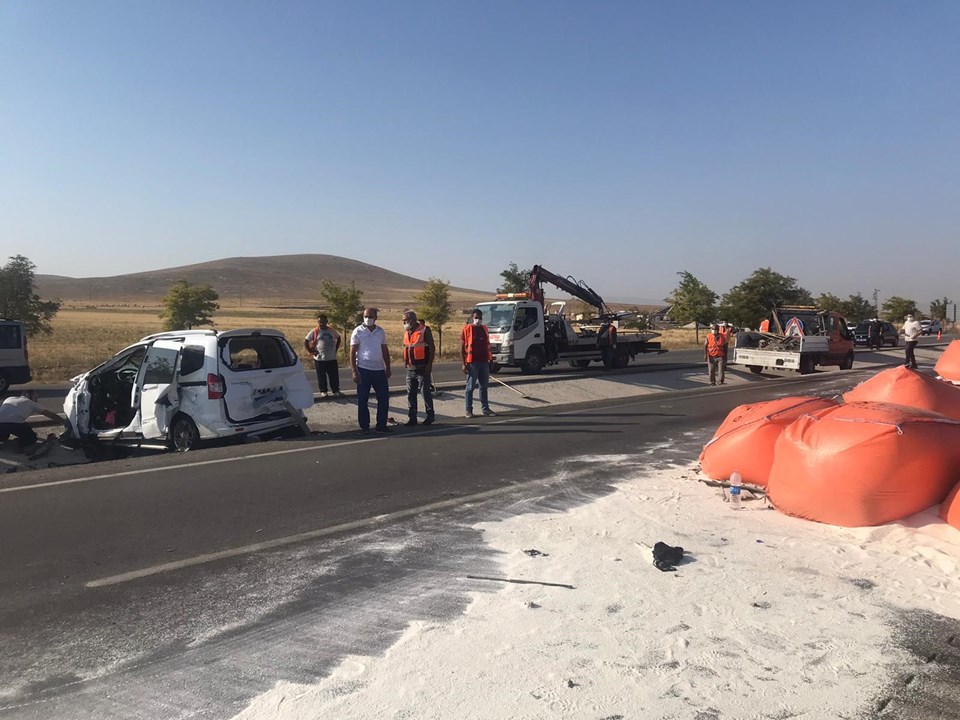 The injured were taken to Konya Municipal Hospital.
DETENTION OF DRIVER TIR
We learn that the truck driver İsmail Y. has been taken into custody after his treatment.
Download the NTV application, be informed of developments