August 11, 2021
LAST MINUTE: Chelsea, owner of the 46th UEFA Super Cup
Recent news! In the UEFA Super Cup, regulation time and extra time ended 1-1, Chelsea, who gave Villarreal a 6-5 advantage on penalties, became the champion.
During the UEFA Super Cup match played at Windsor Park in Belfast, the capital of Northern Ireland, England team Chelsea, who won the Champions League, and Villarreal, team Spanish champion of the European League, clashed.
Chelsea took a 1-0 lead in the 27th minute of the game. Ziyech, who was in a decent position, sent the ball to the net, which Havertz centered in the penalty area, during the attack from the left side.
In the last half of the first half, referee Sergei Karasev gave German Chelsea coach Thomas Tuchel a yellow card for his objections.
The score leveled off in the 73rd minute of the match. Controlling the ball, which the Chelsea defense could not clear, Gerard Moreno passed the ball with Dia into the penalty area and brought the round leather nets closer: 1-1.
Regulation time for the bout ended 1-1 and extra time began.
When both teams couldn't change the score in the overtime section, a series of penalties took place to determine the champion.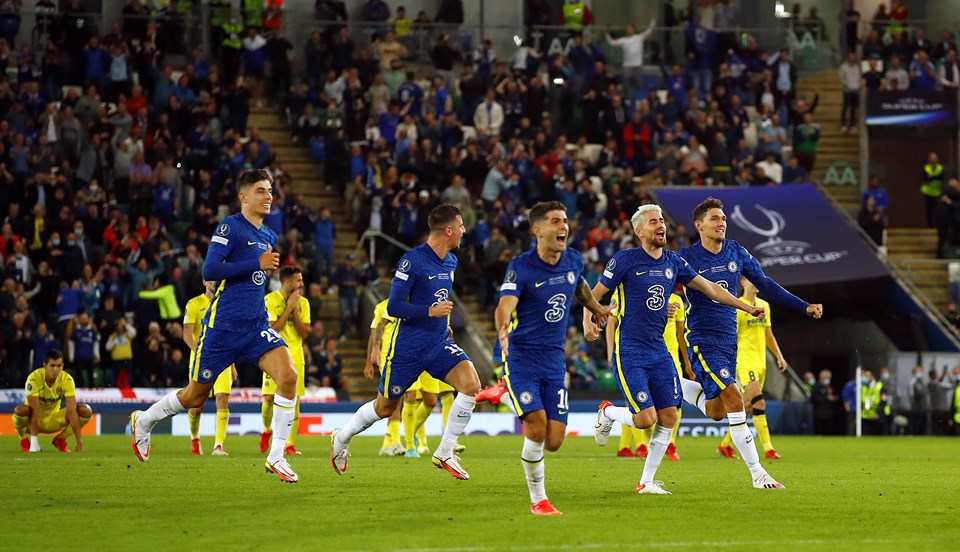 At Chelsea, Azpilicueta, Alonso, Mount, Jorginho, Pulisic, Rüdiger scored while Havertz missed the penalty.
In Villarreal, Gérard Moreno, Estupinan, Gomez, Raba, Foyt had fun scoring goals on penalties, Mandi and Albiol could not clear the net.
Chelsea took the Super Cup to their museum for the second time in their history after 1998. The London squad left the final empty-handed in 2012, 2013 and 2019.