September 12, 2021
LAST MINUTE: "Efeler of Net" bids farewell to the European Championship
Latest news! A men's national volleyball team lost 2-1 to Serbia in the round of 16 of the CEV European Championship, lost 3-2 and said goodbye to the tournament.
In the round of 16 in Gdansk, Poland, "Efes of the Net" faced the last European champion, Serbia.
Starting the match well, Serbia scored consecutive points with Ivovic and scored the first 6 points of the fight. The national team (9-6), who made a good defense and reduced the score difference to 3, could not prevent the points from Kovacevic and Serbia took the first set 25-18 and took the 1-0 advantage.
As in the first set of the game, Serbia started the second set with a 5-0 streak after efficient serves. Teaming up with the numbers of Vahit Emre Savaş and Adis Lagumdzija, the national team closed the score gap. A national team, which took the lead for the first time towards the end of the set, won the set 25-22 using their scoring advantage well and reduced the situation to 1-1 in the match.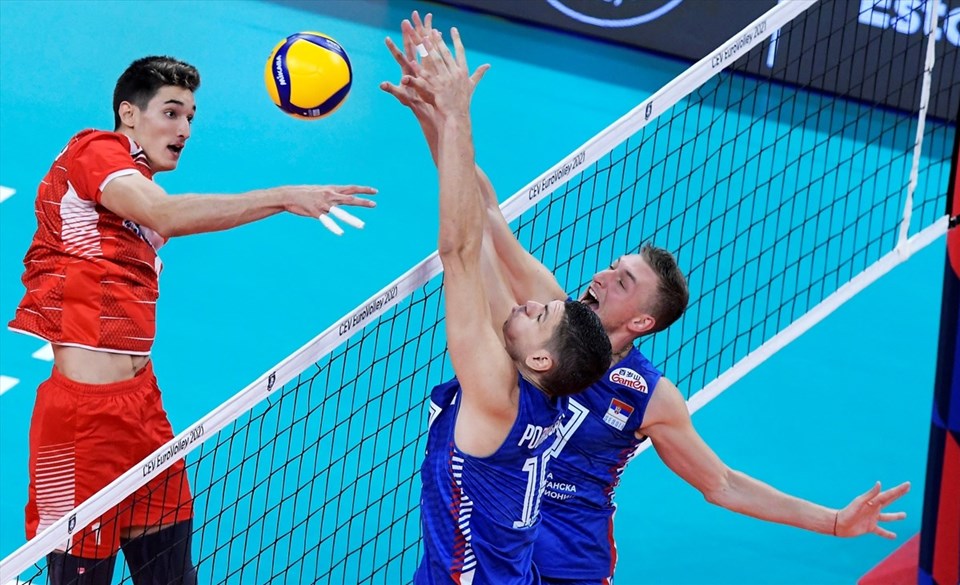 In the third set of the match, which started with mutual points, Serbia gained points with serves, while Turkey became a playing partner with points in net: 19-19. In the latter part of the set, the national team dominated their opponents with effective blocks and won the set 25-22 and took the lead 2-1 in the match.
In the fourth set, in which both teams avoided making simple mistakes, Serbia became playing partners with Atanasijevic's points through the net, while the nationals became partners in Yiğit Gülmezoğlu's attacking contribution. : 11-11. In the remainder of the match, with Kovacevic contributing to the score again, Serbia dominated the game, winning the set 25-23, making the score 2-2.
The fifth and final set of the fight started with mutual points. Serbia led 8-5 in the change of field of the fight, which was the scene of great discord. The Crescent-Stars, who made simpler mistakes than their opponents in the last section, lost the set 15-12 and the game 3-2.
With this result, Serbia qualified for the quarter-finals, and for the first time in the history of the championship, "Filenin Efeleri", trying to get his name registered among the last 8 teams, could not achieve this goal.
The game's top scorer, Adis Lagumdzija's 20 points, could not prevent the defeat. Yiğit Gülmezoğlu scored 16 points and Vahit Emre Savaş scored 11 points at the Nationals. Kovacevic, who scored 18 points in Serbia, and Ivovic, who scored 15 points, were the winners.