August 11, 2021
LAST MINUTE: PSG signing ceremony for Lionel Messi
Recent news!
Announcing that he left Barcelona, ​​where he played for 21 years, during a press conference last Sunday, Lionel Messi was transferred to the French Ligue 1 team of Paris Saint-Germain (PSG).
Thousands of Paris Saint-Germain supporters celebrated Messi's arrival with cheers at the signing ceremony held at the Parc des Princes in Paris.
MESSI: I AM HAPPY TO BE IN PARIS
Speaking at the signing ceremony held in his honor, Messi said: "I am happy to be in Paris", and said: "I am ready to work with my teammates to be successful".
"I am very happy to play with Neymar and Mbappe," Messi said. "I chose PSG because of the winning mentality."
"That is why I am here. They are an ambitious club. You can see that they are ready to fight for anything," said Messi, who said he was happy to sign a contract with French club du Paris St Germain and is always hungry. to earn more trophies.
When asked when he would make his PSG debut, Messi said: "I can't say anything about it."
'MY DREAM IS TO WIN ANOTHER CHAMPIONS LEAGUE CUP'
Saying his dream is to win another Champions League trophy, Messi said they have to be strong and act together to achieve it.
Messi has stressed that he is in the right place to make his dream come true.
PSG PRESIDENT AL-KHELAÏFI: A HISTORICAL DAY FOR THE FOOTBALL WORLD
Speaking at Messi's signing ceremony, PSG President Nasser Al-Khelaïfi said he was "very happy and very proud" and said: "This is a historic day for our club and the world soccer".
"It makes football magic, it beautifies it. He's a winner," Al-Khelaifi said at a press conference.
Nasser Al-Khelaïfi said Messi is the only player to have won six Ballon d'Or awards, adding: "The things they have accomplished are incredible."
Al-Khelaifi thanked Messi and his father, saying he had no notes, spoke from the bottom of his heart and thanked everyone who helped make the deal come to pass.
Nasser Al-Khelaïfi stressed that the signing of an agreement by the club with Messi is part of the rules of financial fair play.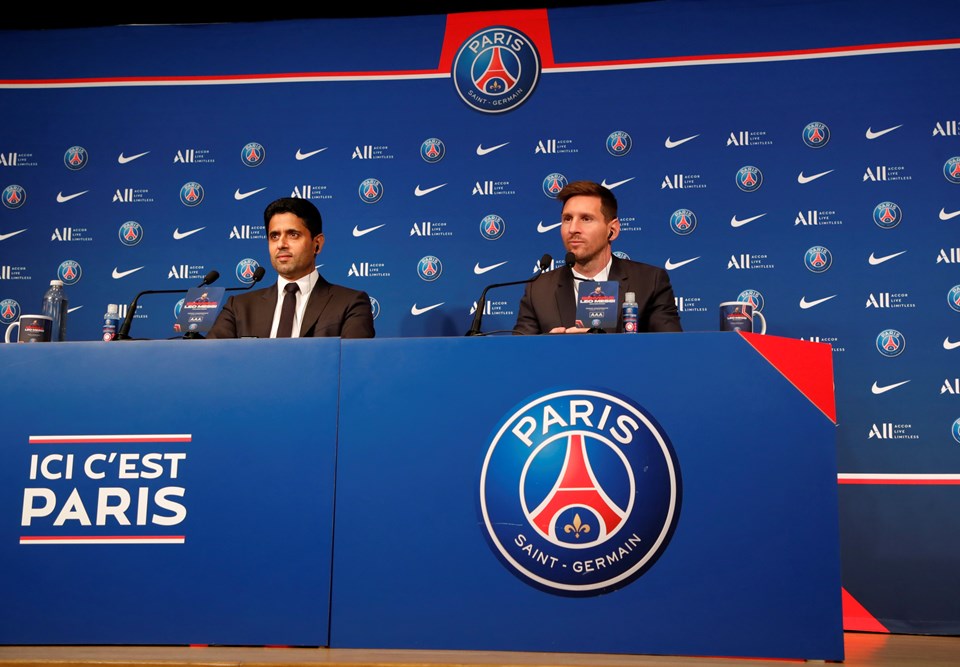 A 2 + 1 YEAR CONTRACT HAS BEEN SIGNED
The 34-year-old Argentine footballer, who bid farewell to Barcelona, ​​where he had been sweating for 21 years, including infrastructure, and made the first transfer of his career, preferred PSG, which hosts stars like Neymar. and Kylian Mbappe on the offensive line.
According to the PSG press release; A 2 + 1 year contract was signed with Lionel Messi, who has won the Ballon d'Or (Ballon d'Or) 6 times, awarded to the player of the year in the world.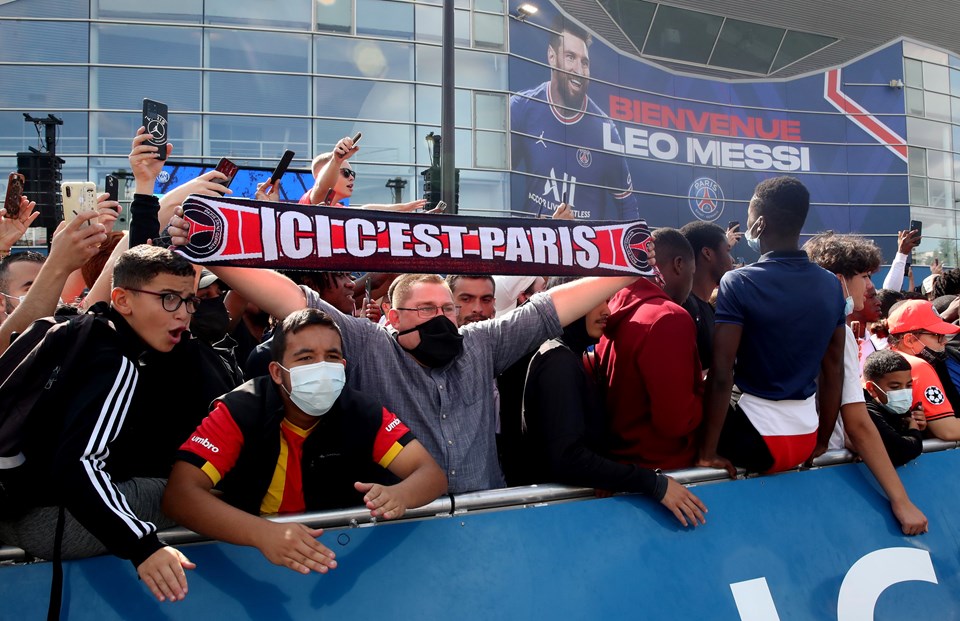 It has been suggested that the annual salary of Messi, who will wear the number 30 shirt in his new squad, would be around € 35million after tax.
"I AM HAPPY TO TURN A NEW PAGE OF MY CAREER"
The Argentine footballer has won 35 trophies including 4 in the Champions League and 10 in La Liga in the Barcelona A team, where he played for 17 seasons.
After playing 778 official matches for the Catalan team, Messi has broadcast the opposing goals 672 times.
"I am delighted to open a new chapter in my career in Paris," Messi said in his first statement after his signing.