August 10, 2021
Operation "Anatolia" in 30 provinces: 93 detention decisions
An operation called "Anatolia" was launched against the criminal network, which was determined to be involved in the smuggling of international historical artifacts, under the coordination of the General Directorate of Security, the Department of Combating Contraband and the organized crime and the Public Chief of Adana. The prosecutor's office.
It has been determined that historical artifacts obtained by illegal diggers, collectors and collectors in Turkey were illegally taken abroad by the organized crime organization using courier service.
The KOM units, which started working about 2 years ago, deciphered the members of the organization, its domestic and foreign connections through the leader of said criminal network.
After it was determined that the organization had smuggled historical artifacts to the United States and Europe via couriers, the catalogs of auction houses in those countries were also examined.
After examining experts from the Department of Culture and Tourism, it was determined that 52 historical objects in 9 auction rooms in the United States and Europe were put into catalogs to be sold by the auction method. .
It was determined that said auction houses sent foreign currency worth around Lira 26 million to the accounts of members of the organization as the selling price of the historical artifacts at the current exchange rate. It has been determined that some of the sales at auction houses were made on false ownership documents.
After the completion of the studies, the identification of the suspects and the proof of the criminal elements, the teams, which acted under the coordination of the presidency of the KOM on the instruction of the public prosecutor's office of Adana, launched a simultaneous operation in 30 provinces. based in Adana.
In the early hours of the morning, the teams carried out an operation at 108 addresses, including 91 residences and 17 workplaces, and arrested 78 of the 93 suspects, including 5 collectors, against whom arrest warrants were issued.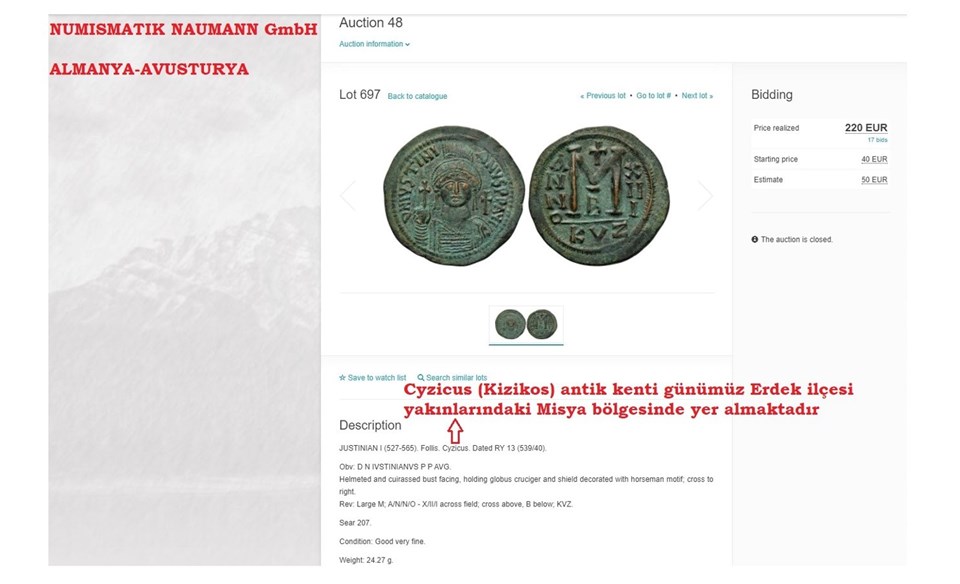 4 THOUSAND 122 HISTORICAL UNITS HAVE BEEN SOLD
During searches carried out at predetermined addresses, 9,276 historical objects found illegally searched, 13 detectors used in illegal searches, 3 unlicensed pistols, 3 blank pistols, 1 unlicensed hunting rifle, 425 cartridges and 190 pounds, 60 francs, 50 thousand euros and $ 70,500 were seized.
During the investigation, which lasted around 2 years, the amount of historical artifacts seized throughout the operation reached 13,398, with 4,122 historical artifacts seized in 4 separate provisional seizures in Turkey, Bulgaria, Croatia and Serbia. It was stated that the inventory of seized historical objects is continuing.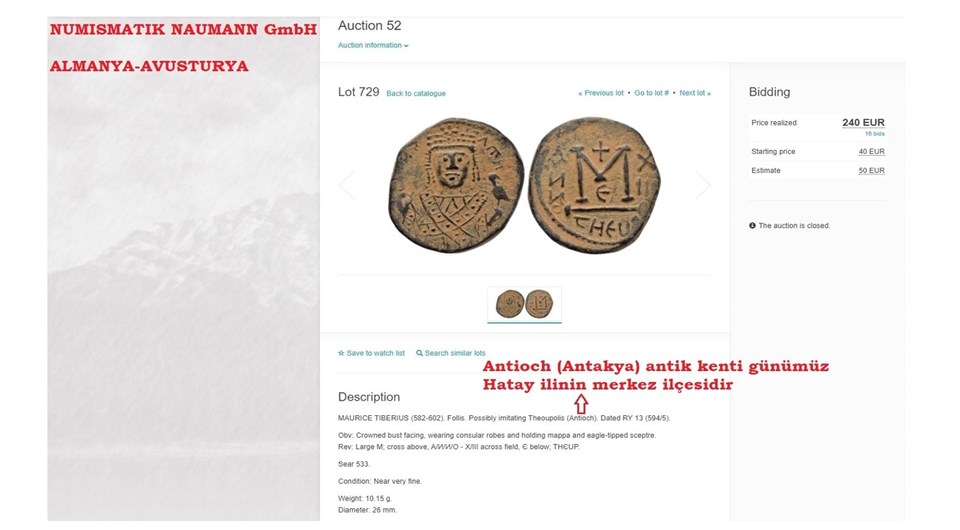 It was learned that in the course of the study, which was considered to be the first historic operation of smuggling artifacts against "crime revenues" in the history of the Republic, all the assets of 8 suspects, including the leader of the organization, would be required to be forfeited.
It was said that the organization's leader, who was being held at a hotel in the Silifke district of Mersin, had 3 criminal records for smuggling historical artifacts.
Download the NTV application, be informed of developments