June 26, 2021
President Erdogan: Kanal Istanbul is a project to save Istanbul's future
President Recep Tayyip Erdoğan spoke at the inauguration ceremony of the Istanbul Sazlıdere Channel Bridge.
" WE OPEN A NEW PAGE IN TURKEY'S DEVELOPMENT HISTORY "
The titles of Erdogan's statements are as follows:
"Today, we are opening a new page in the history of Turkey's development, adding a new stage to the development of our country and the strengthening of our nation. Today we are laying the foundations for the first bridge of the Kanal Istanbul project. In the 1930s, an average of 3,000 ships per year passed through the Bosphorus. Today this figure has reached 45 thousand. The passage on the Bosphorus of every large ship represents a serious risk for the city.
"WE CONSIDER KANAL ISTANBUL AS A PROJECT TO SAVE THE FUTURE OF ISTANBUL"
In the Bosphorus, there is a very intense maritime traffic of all classes and capacities in the north, south and east-west directions. We see Kanal Istanbul as a project to save Istanbul's future.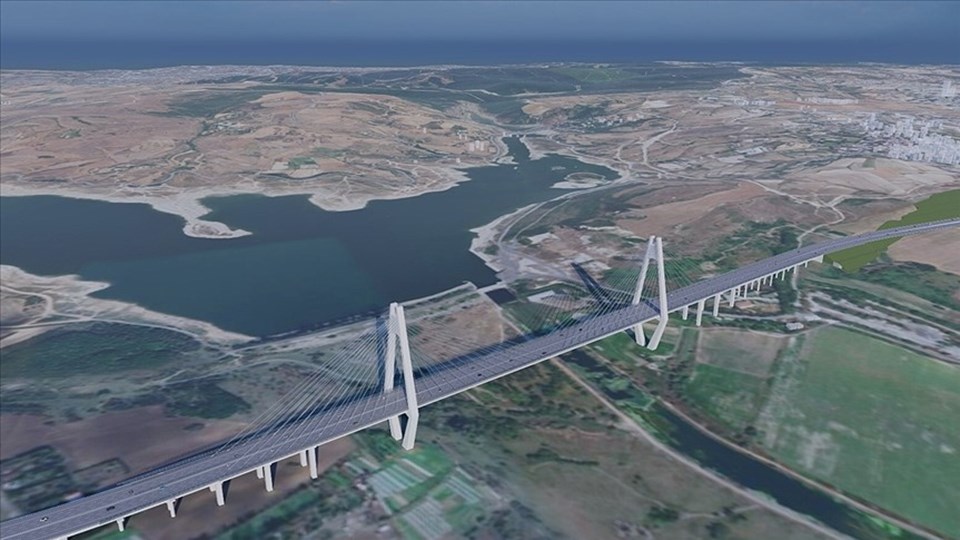 "WHO SHOULD YOU ASK, ASK THEM"
Although some people complain that they were not approached, every step of the project is in accordance with science and law. I call those who say "We were not asked": Remember anyone who needed to be interviewed was, and that's how we started.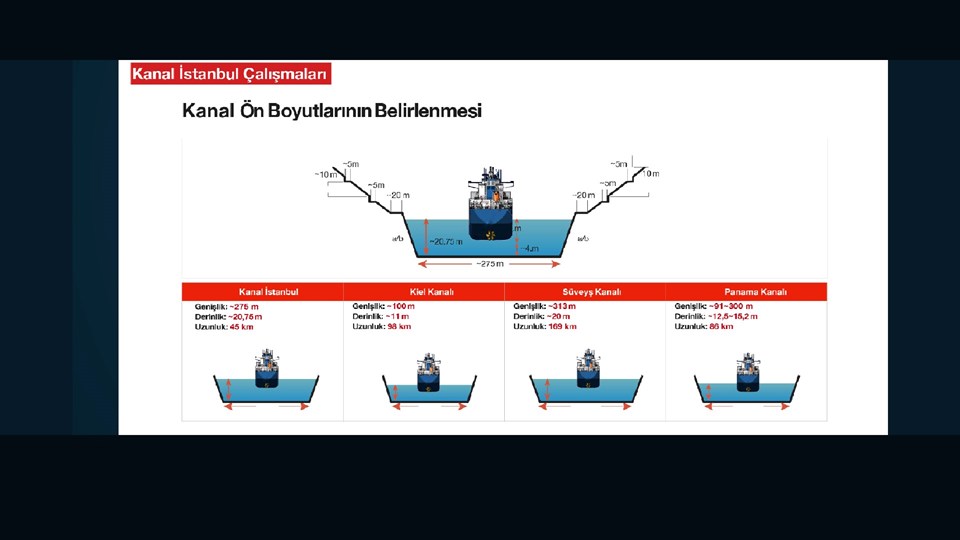 " ISTANBUL STRAIT SAFE SHIP CAPACITY IS 25 THOUSAND "
Projections show that the number of ships that will cross the Bosphorus in 2050 will reach 78,000. According to calculations, the safe passage capacity of the Bosphorus is 25,000. The current route has been chosen from 5 different alternatives as being the most suitable line. reasonable and most effective according to scientific studies.
" CHANNEL LENGTH 45 KILOMETERS "
The length of the channel is 45 kilometers, the minimum width of the base is 275 meters, and the depth is determined at 21 meters, I am not saying fractions. Oil tankers up to 275 meters long and container ships up to 350 meters long will be able to pass through this canal. In total, 6 bridges will be built.
" WE AIM TO COMPLETE IN 6 YEARS "
We aim to complete Kanal Istanbul in 6 years at a cost of around $ 15 billion. Studies have shown that maritime traffic in Kanal Istanbul will be 13 times safer than in the Bosporus.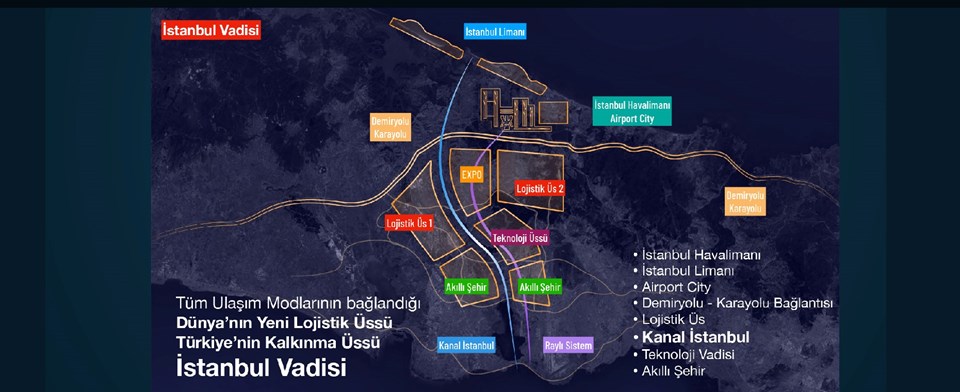 " THIS IS NOT A FOUNTAIN OPENING CEREMONY "
The recreation and renewable energy zone to the left of the Black Sea exit will also add special value to Istanbul. Listen, this is not a fountain opening ceremony. Nor is it a ceremony to install a fountain valve. Today, we are laying the foundations for one of the exemplary chains in the world. The size of the ships and the traffic capacity that will pass through the canal have been determined to meet 99 percent of the current traffic in the Bosporus. We believe that the residential areas with a population of 500,000 people planned on both sides of the canal will also relieve the pressure in central Istanbul. Kanal Istanbul will be implemented as the most environmentally friendly project not only in Turkey but also in the world. Turkey will do another world class job of being financed from its own income without leaving 5 cents in state and nation coffers. "
Download the NTV application, be informed of developments