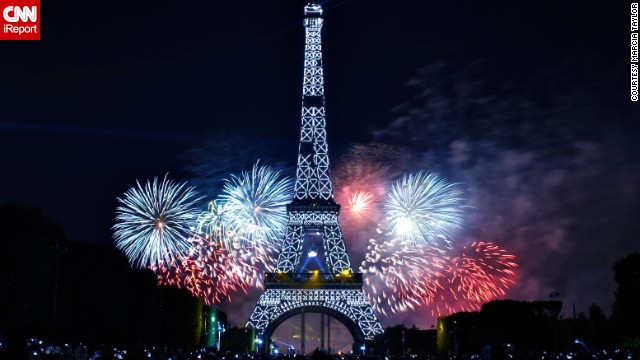 The fireworks on Bastille Day are a must-see if you're in Paris. <a href='http://ireport.cnn.com/docs/DOC-997446′>Marcia Taylor</a> attended the celebration for the first time in July 2012 and captured this display.
---
(CNN) — Summer is the quintessential season of leisure and fun. A time for adventure and exploration, summer is when long days consist of basking in the sun, catching fireflies in our hands, gazing up at stars and cheering with the crackle of fireworks.
Ready for a mini vacation? To celebrate summer, CNN invited explorers to submit their favorite images of summer skies from around the globe. See some of the best user-submitted photos by exploring the gallery above.
Do you have a passion for travel photography? Share your photos with CNN iReport and you could be featured on CNN.com.
50 states, 50 spots: Natural wonders
53 amazing wildlife photos